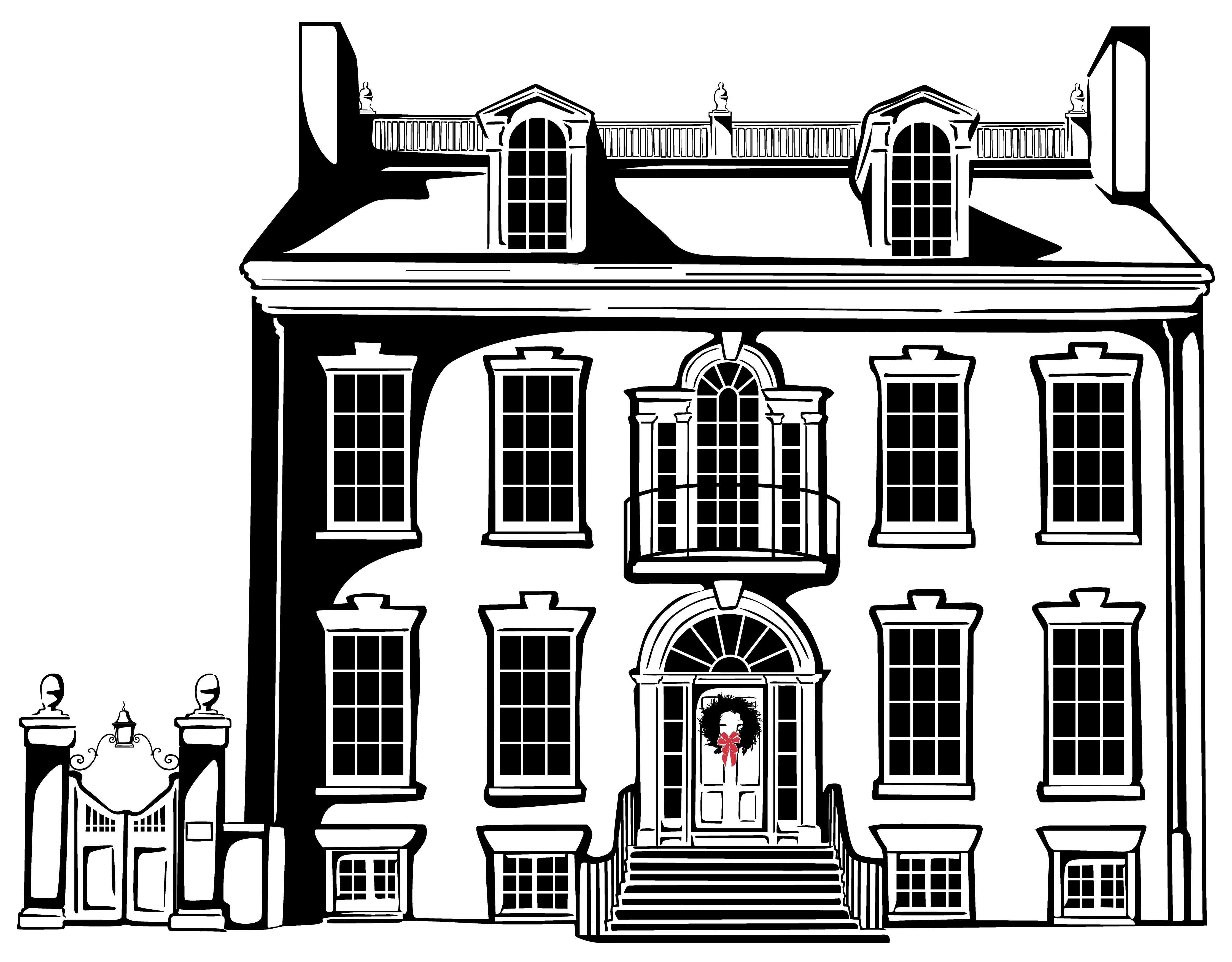 JOIN US FOR LIT for the Holidays, our annual extravaganza celebrating a long tradition of winter festivity at the George Read II House & Gardens.
The Read House & Gardens proudly partners with The First State Mini Club and Joe Daigle, 2022 Winner of the Food Network's Holiday Baking Championship: Gingerbread Showdown to present "The Season in Miniature." The talented artists of the Mini Club explore the whimsical nature of small things in 20 delightful miniature rooms recalling holiday visions, moments in history, and even a "street" of shops magically realized from the writings of Jane Austen. Then experience the showstopping style of Joe Daigle's colorful rendition of the Read House itself, crafted in glorious gingerbread.
In an expansion of our exhibit, "Open House: Rediscovering the Archibald Alexander House Miniature", we  look forward to hosting the First State Mini Club throughout the holiday season. The Alexander Archibald House miniature was designed by Lyt and Betty Lee Patterson in the mid-1970s as a reproduction of their grand New Castle home, located at 28 East Third Street in New Castle. The First State Mini Club was chartered by the Pattersons in 1977, and the first meeting of the Club was in their home. Their replica of the house, done in 1" scale, was donated to the Delaware Historical Society in 1998.
FIND DELIGHT IN this year's celebration as we proudly showcase both time-honored and unconventional elements, bringing new surprises and beloved traditions to this cherished affair. Featuring past favorites, such as Vocal Points caroling and a showcase on historic holiday décor, along with new items, including a home-style holiday cuisine sampling, and of course, our exciting partnership with the First State Mini Club and their collection of miniature displays. We look forward to offering an evening of merriment and festivity!
Interested in being a LIT sponsor? Click here to learn more!
Saturday, December 9 ・ 6:00–8:30 p.m.
Space is limited. Purchase your tickets today!
Sponsorship Opportunities
Want to Support LIT? Click the Button Below to Learn More!
To receive personalized invitations by USPS for events like LIT for the Holidays, join the Read House Register: